TENANTS OF HORIZON PARK BUSINESS CENTER
Thu, 12/17/2009 - 19:06 — root
This month Astelit, LIFE:) Mobile Operator, have finally completed moving to building 1 of HORIZON PARK BUSINESS CENTER. The company occupies floors from 8th to 14th.

The company main reception: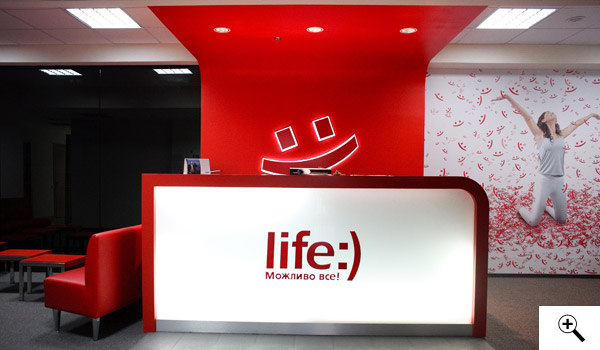 All employees already take their workplaces: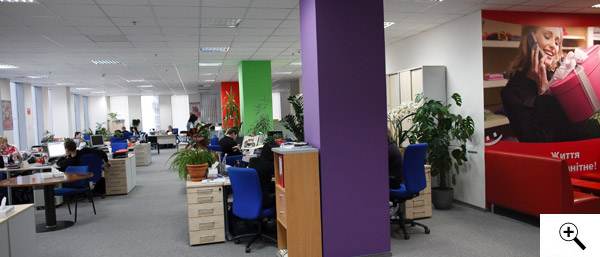 ... working process is at its height:
There is relaxation area with nice city view through huge panoramic windows:
LIFE:) billboards decorate elevator halls of the building:
.
We also welcome arrival of our new-old tenant - American Chamber of Commerce, which is one of our first tenants in Horizon BC building (Shelkovichnaya St., 42/44 ), and now they are moving to our new HPBC building among the first. New office of American Chamber of Commerce is shown on the picture below.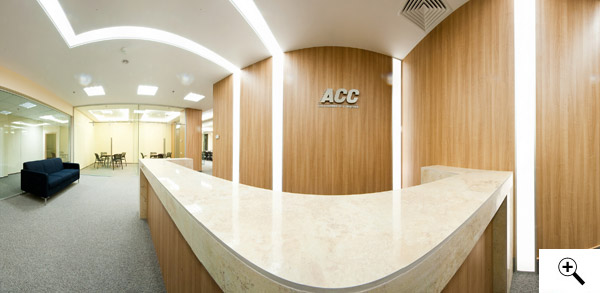 AON Insurance intermediary Company (www.aon.com/ukraine) moved concurrently with Astelit company. At the moment the company is in process of office space arrangement, and now we may see only reception area on the picture.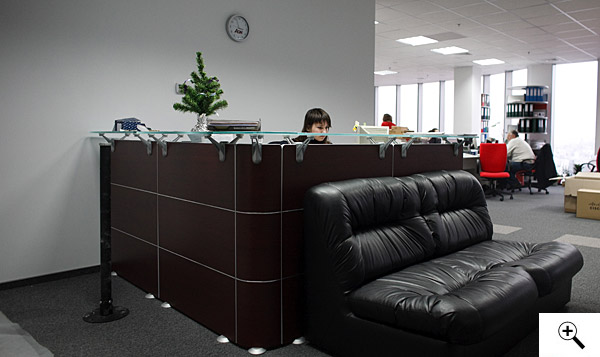 3М Company (www.3m.com) have moved to HPBC this month too. The company completes office space arrangement. Pictures of the company new office will be presented in the next news block.

Arrangement of the building infrastructure designed for tenant comfort is performed extensively. Cafe opening is expected in the nearest time. Minimarket was opened a while ago:
.
New Year is getting on, therefore we decorated hall of the building with New-Year tree and decorations.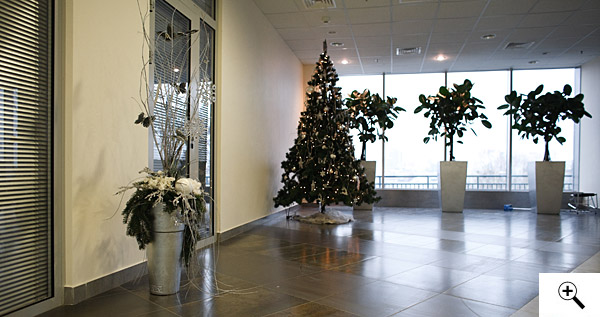 .
Превью:
<p class="bodytext">This month Astelit, LIFE:) Mobile Operator, have finally completed moving, We also welcome arrival of our new-old tenant - American Chamber of Commerce, and AON Insurance Company, and 3М Company&nbsp;</p>