Project Approval on Zhylyanskaya st, 47
Thu, 01/20/2011 - 10:39 — content-1
On the 23d of December the Town Planning Committee has approved our project "The construction of hotel-office complex with built-in premises for commerce, public catering establishment and parking on Zhylyanskaya, 47 Street in Goloseevskiy district in Kiev". At present moment we submit the documents for the project appraisal then we will get the permission for the construction. Photographic coverage one can see below.
Architect of the project Alexsandrovich I.V.
Reader of the project Leshanskiy E.Yu.
Distinguished constructor of Ukraine Karminskiy A.M.
Chief architect of Goloseevskiy district Titarenko A.L.
Chief of headquarters of town planning and design of urban environment Tselovalnik S.A.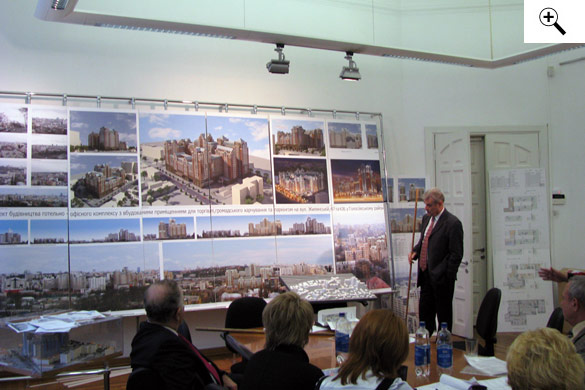 Превью:
<p>On the 23d of December the Town Planning Committee has approved our project &ldquo;The construction of hotel-office complex with built-in premises for commerce, public catering establishment and parking on Zhylyanskaya, 47 Street in Goloseevskiy district in Kiev&rdquo;.</p>